Every year, one all the results are tallied and lists published, I find myself question my "best of" choices. This year is no different. Here are the albums that didn't quite make the cut, though now that I ask myself, maybe they should have.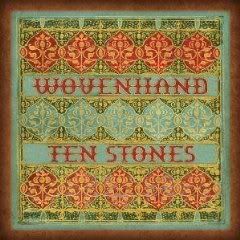 Wovenhand - Ten Stones
David Eugene Edwards and company (on this release, he's joined by former 16 Horsepower bandmate Pascal Humbert and guitarist/co-writer Peter Van Laerhoven) make terrifically Old Testament music, replete with sackcloth and ashes lyrics and thundering, prophetic implications. "Ten Stones" found the band moving in a more violent, jarring rock 'n' roll direction, while still maintaining the Middle East folk and Native American drone textures or their earlier, more ambient work. Dan and Elin Smith of Danielson show up, lending their creaking voices and Samuel and David Durling of avant-garde Christian black metal/industrial band Mental Deconstruction offer up "guest noise." A fantastic and unsettling album, absolutely too weird for Underoath fans or Christian bookstore browsers.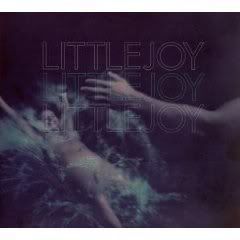 Little Joy - Little Joy
The biggest obstacle preventing one from immediately falling in love with this album is the fact that, yeah, singer Rodrigo Amarante (Los Hermanos) sounds
a little
like Julian Casablancas, the singer in Little Joy songwriter/guitarist/drummer Fabrizio Moretti's
other
band, the Strokes. But trust me, it's easy to get over, once those cool Brazilian melodies wash over you, once singer Binki Shapiro offers up here sexy little coo, once you allow Devendra Banhart cohort Noah Georgeson's warm, all analog, all tropical production to make a little birdhouse in your soul. You are powerless. This album's just too beguiling, to inviting, the gentle garage rock tug here, the samba comedown there. Just give up. Just start listening, don't watch me dancing.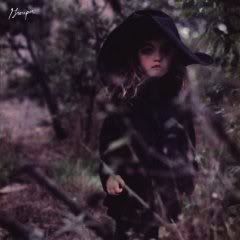 Grouper - Dragging a Dead Deer Up a Hill
It's a formula others have followed, but Liz Harris (Grouper) does it better than most. Step one: write gorgeous little songs, strum them on an acoustic guitar, sing sweetly and lonesome-like. Step two: Bury those songs in distortion, screeching tape drag, hiss, fuzz, delay, static, white noise, organ drones, I mean completely submerge them, obscure all that apparent beauty and make it utterly subtle. Make everyone dig for it. This record put me to bed a lot this year. Gorgeous doesn't even start.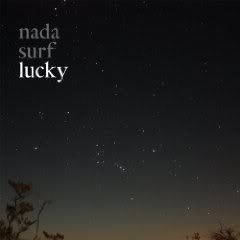 Nada Surf - Lucky
Nada Surf make powerpop self help albums. Pop "Lucky" in and listen to singer/songwriter Matthew Caws' lyrics, full of inspirational declarations of independence, freedom, hope and dedication to the life affirming glory of solid rock 'n' roll. Sure, the whole thing might be a little too polished, a little too clean sounding, but the melodies and the sentiments thrive, even under the spit-shine sheen.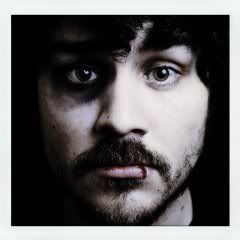 Richard Swift- Swift as Onasis
When an artist releases 3 excellent albums in one year, it gets hard to pick exactly which one you dug best. Swift's free EP "Ground Trouble Jaw" made my list, but "Swift as Onasis" and his electronic soundtrack project "Instruments of Science and Technology" were just as worthy. "Swift as Onasis" sounds utterly frazzled. Garage rock stumbles into Bo Diddly work-ups, blown speaker dub and pop from another room, like an awesome Kinks cover band playing far away, the block between their cranked amps and your beer addled ears stripping the complexity from the chords, just pure punk junk, jukebox fodder for your screwed up brain. Swift for president. Swift for God-Emperor of Dune. Swift for bartender and toilet scrubber.